Events & Private Bookings
Throughout the year we host a variety of events including live music. Visit our Facebook page to see what's coming up.
For your next corporate event or private function, come and experience the contemporary design of our cider lounge while enjoying the refreshing calm of its peaceful agricultural setting.
Our working craft Cidery is located on 13 acres of farmland amid the rolling hills, vineyards, and pine forests of the Okanagan Valley. With menu planning by our in house chef, on site accommodations and all the technical requirements necessary, SOMA offers the key elements you need to insure that your next event will be simple for you to organize and memorable for your guests.
Break away from the normal meeting room and let us help you make your function a creative and refreshing success.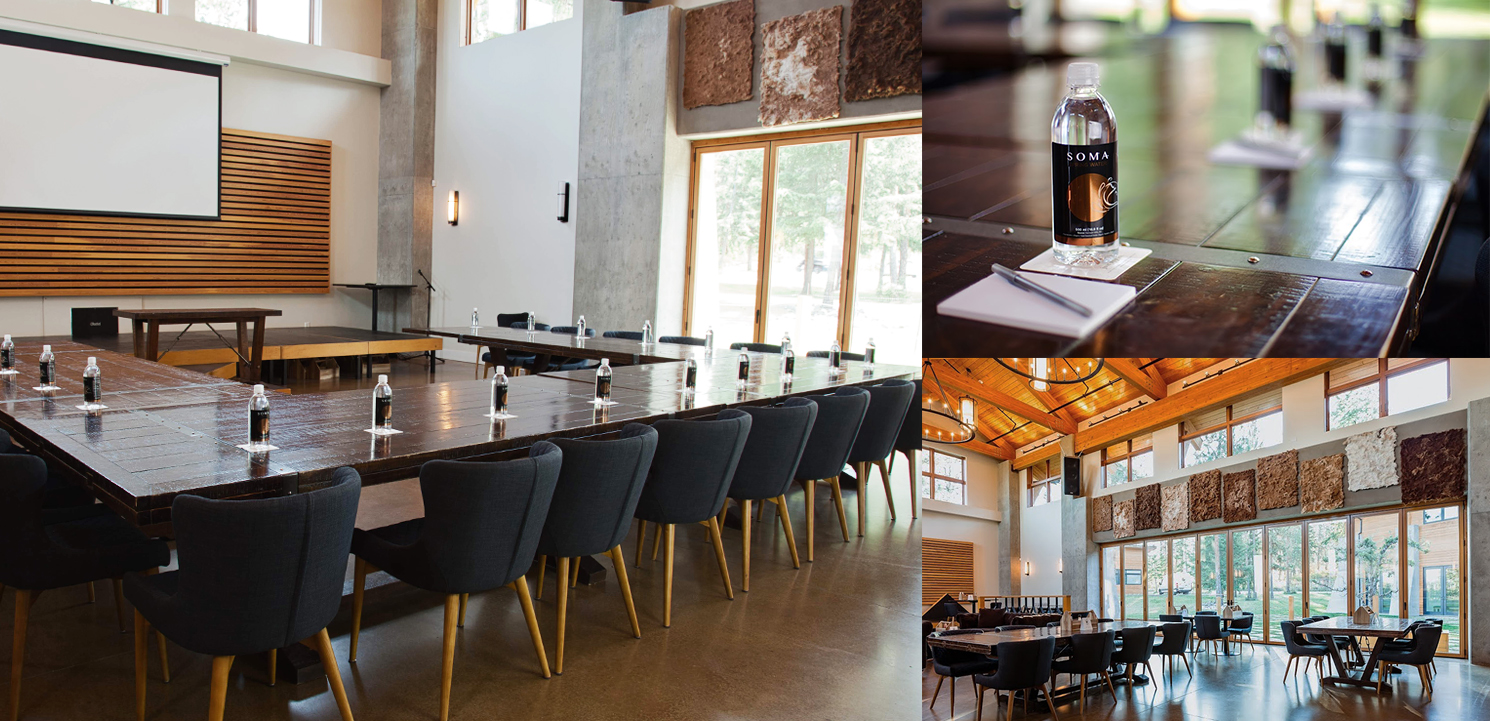 Location
4485 Sallows Road
Kelowna, BC
Hours
Closed for the season.
See you in the Spring!