Local. Handcrafted. Natural.
Soma is a land-based cidery. We take pride in creating value-added products that originate from our own back yard. We harvest local, natural ingredients, collaborate with our neighbours, and operate at a sustainable scale.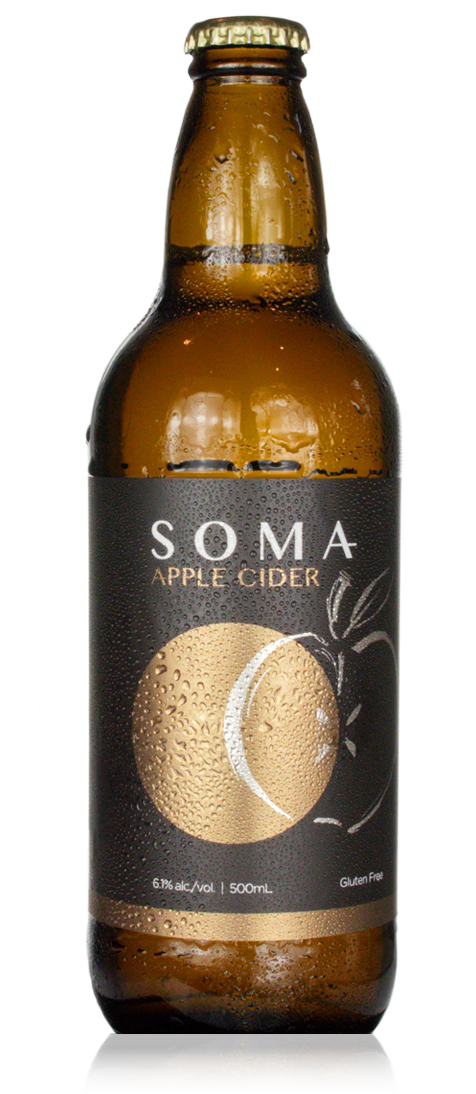 From our family farm, experience a traditional, handcrafted, dry cider. An artful blend of subtle flavours and aromas—clean and crisp with a radiant finish.
We use all-natural ingredients and harvest from local Okanagan Valley orchards, engaging with the spirit of community, farm, and tap.
Try Soma Cider through our friends and retail partners.
Berezan Liquor Store
115 Roxby Rd, Kelowna, BC
Cap's Liqour Store (Coast Capri Hotel)
1171 Harvey Ave, Kelowna, BC
Cask & Barrel Liquor Store
1135 Stevens Rd #109, West Kelowna, BC
Commerce Liquor Store
1677 Commerce Ave, Kelowna, BC
Creekside Liquor Store
3929 Lakeshore Rd, Kelowna, BC
The Crossings Liquor Store
102 1789 K.L.O. Rd, Kelowna, BC
Grand Spirits @ Delta Grand Okanagan Resort
1308 Water St, Kelowna, BC
Jammer's Liquor Store
1973 Harvey Ave, Kelowna, BC
Liquor Depot Dilworth
220, 2339 Hwy 97 N, Kelowna, BC
Liquor Depot Kelowna
590 Highway 33 West #15, Kelowna, BC
Liquor Depot Okanagan
525 Highway 97 S, Kelowna, BC
Liquor Depot Vintage
Suite 102-3000 Louie Dr, Westbank, BC
Liquor Depot Westbank
3645 Gosset Rd, West Kelowna, BC
Metro Liquor Store Kelowna
1175 Ellis St, Kelowna, BC
Metro Liquor Store West Kelowna
1751 Ross Rd, West Kelowna, BC
Mission Liquor Store
3195 Lakeshore Rd, Kelowna, BC
Peacock's Perch Liquor Store
14216 Rosedale Ave, Summerland, BC
Peachland Liquor Store
5500 Clements Crescent #14, Peachland, BC
Public Liquor Store
1750 Pier Mac Way #301, Kelowna, BC
TBC Liquor Merchants
201-11850 Oceola Rd, Lake Country, BC
Urban Liquor Store
2395 Gordon Dr Suite 106, Kelowna, BC
Location
4485 Sallows Road
Kelowna, BC
Hours
(Beginning June 1)
Thursday – Sunday:
11am – 4pm