Local. Handcrafted. Natural.
Small Batch Crafted in Kelowna, BC
We blend tradition with imagination to produce exceptional cider. Soma Cider is made from 100% fresh pressed apples. Naturally gluten free with no artificial flavours or sugar added, we handcraft every batch.
Starting with the apples in our orchards, through harvesting, juicing, and fermentation all the way to bottling and delivery, we take great pride in providing you the most natural, pure and best tasting cider we can.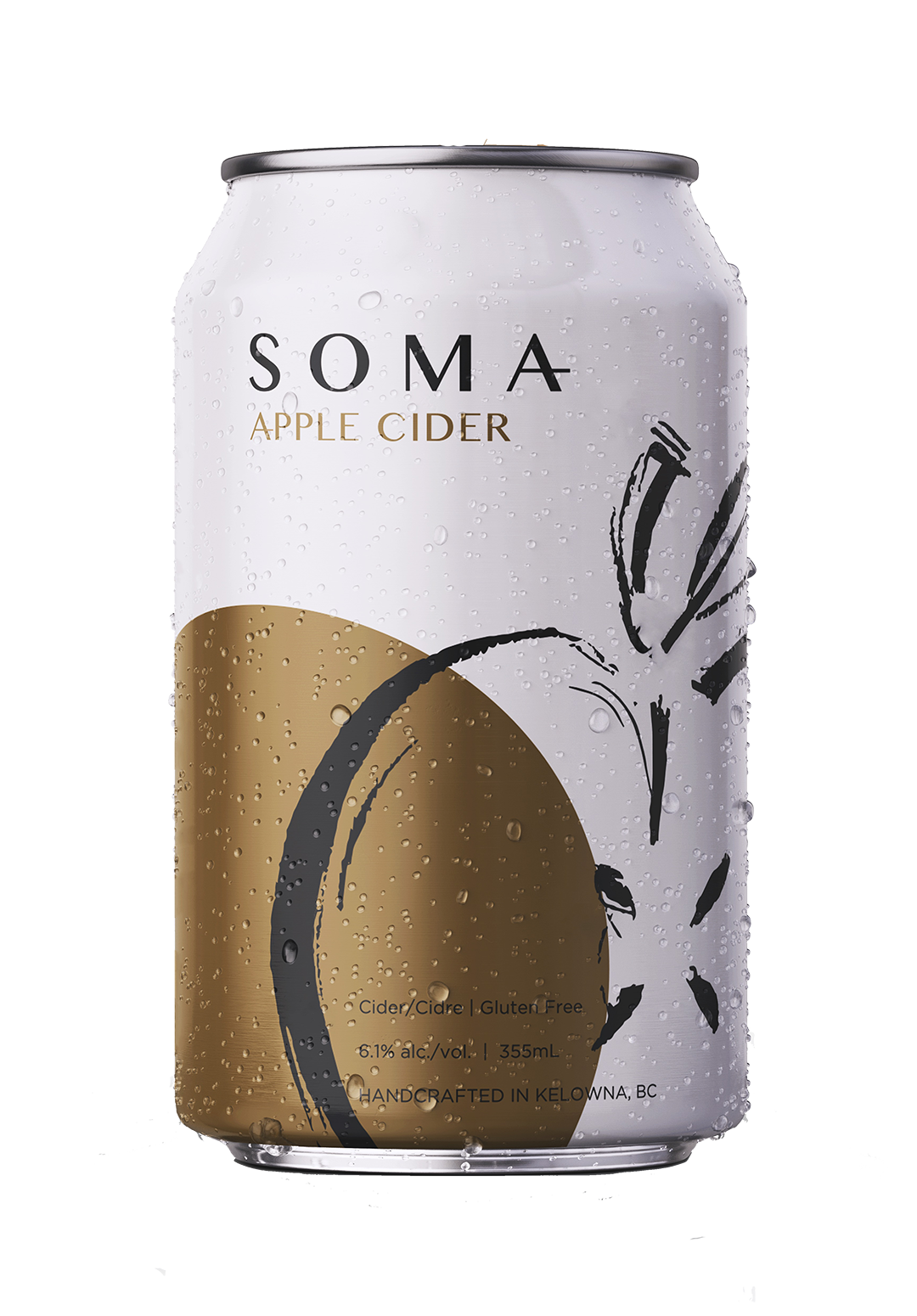 SOMA Apple Cider
From our family farm, experience a traditional, handcrafted, dry cider. An artful blend of subtle flavours and aromas—clean and crisp with a radiant finish.
We use all-natural ingredients and harvest from local Okanagan Valley orchards, engaging with the spirit of community, farm, and tap.
6.1% alc./vol.
355mL Cans available at your favourite Private Liquor Stores across BC and Yukon Territory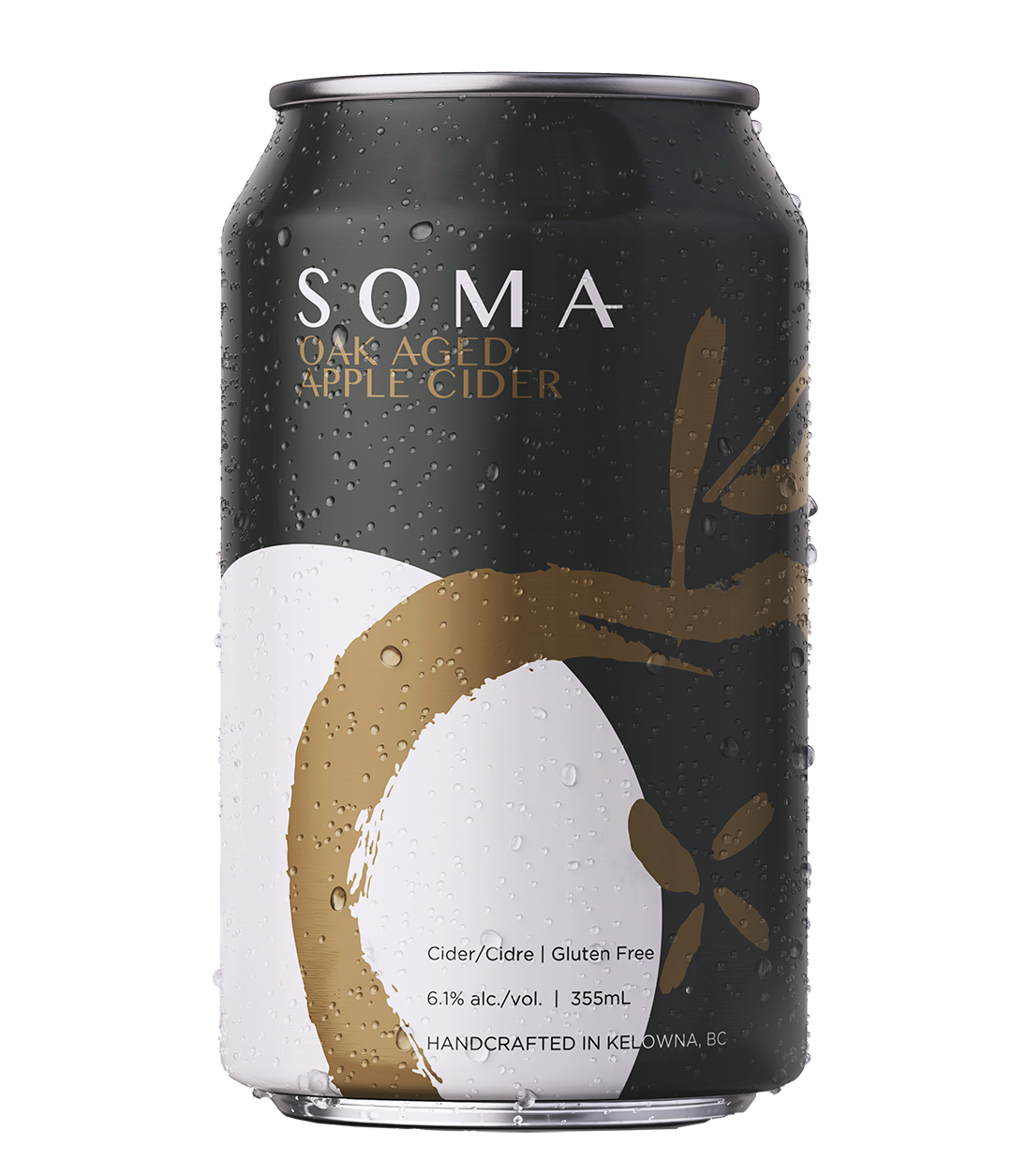 SOMA Oak Aged Apple Cider
Aged with select American Oak to produce cider with a rich and sophisticated structure.
Dry as kindling, with distinct vanilla notes, this cider draws on techniques refined by brewers and vintners over hundreds of years. Aromatic, elegant, and seductive.
6.1% alc./vol.
355mL Cans available at your favourite Private Liquor Stores across BC

Currently Available only in our tasting room. Small batch cider!
Raspberry Basil Cider 
Hopped Apple Cider
Find Soma Ciders at our retail partners in select private liquor stores, restaurants and pubs throughout BC.
Can't find us in your area? We'd be happy to help…drop us a line at info@somacidery.com
Location
4485 Sallows Road
Kelowna, BC
Hours
Tasting Room & Picnic Area:
Wed & Thurs 1-5pm
Fri – Sun 12-6pm
Cider Lounge:
Opening June 3rd!