Soma is a Craft Cidery.
We blend tradition with imagination to produce exceptional cider.
We've had a run of bad luck recently with three separate floods at our facility. As a result, we have had to delay our opening until the repairs are complete.  While we're drying out, thanks for your continued support.
Soma is a modern Farm Inn.
We provide exclusive accommodation in an unparalleled rural setting.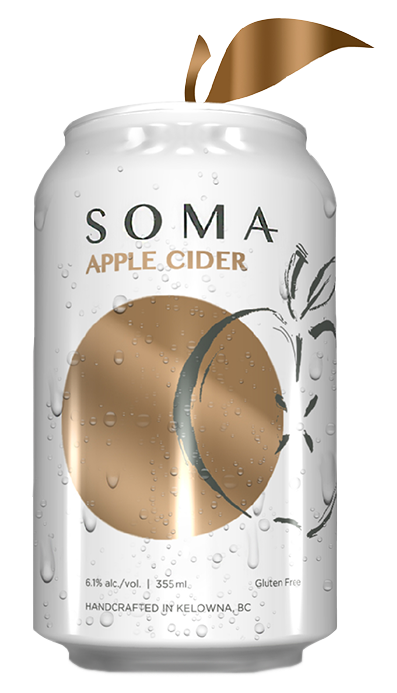 Soma Cider is an extension of our field-to-tap philosophy: always local, handcrafted, and sustainably produced. We use all-natural ingredients, harvest from Okanagan Valley orchards, and use fresh-pressed juice. We never use cane sugar, sweeteners, or concentrates. Soma produces small-batch ciders through a rigorous process of tasting, testing, and refinement. We hope you enjoy our cider as much as we enjoyed making it. We look forward to sharing with you.
Location
4485 Sallows Road
Kelowna, BC
V1W 4C2
Hours
Check back for when our flood repairs are complete.
Thanks for your continued support!